Departments in the College
There are five departments in the college and each of them is headed by a professionally qualified and experienced officers. In the department, there are a number of related subject areas. They are as follows:
Science Department:
Science covers Physics, Chemistry, Biology and Basic Science.



Humanities Department
The Humanities cover Government, Geography, Christian Religious Studies, Social Studies, Economics and Civic Education.
Technical Vocational Education
This covers Business Studies,Type Writing, Short Hand, Accounting, Basic Technology, Cultural And Creative Art/Fine Arts, Music, Food & Nutrition, Home Economics, Catering & Crafts practice, Clothing & Textile, Basic Electricity.
Mathematics & Computer
This covers Computer, General Mathematics & Further Mathematics.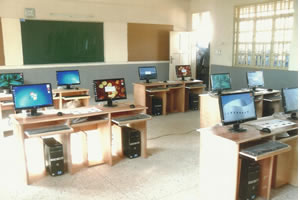 Languages
This includes English Language, Lit-in-English, French, & Hausa.